Abraham Lincoln Institute, Inc.
EXECUTIVE COMMITTEE
The Abraham Lincoln Institute Executive Committee consists of the primary officers of ALI who generously devote many hours to promoting professional quality, academic level Lincoln scholarship that is freely available to all who are interested. The Executive Committee members also serve on the ALI Board of Directors.
Michelle A. Krowl — Chairperson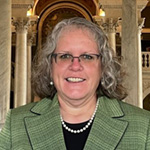 Michelle A. Krowl is the Civil War and Reconstruction specialist in the Manuscript Division of the Library of Congress. She was previously a research assistant for historian Doris Kearns Goodwin, and an assistant professor of History at Northern Virginia Community College.
Degrees:
Ph.D., History, University of California at Berkeley, 1998
Dissertation: "Dixie's Other Daughters: African-American Women in Virginia, 1861-1868."
M.A. History, University of California, Berkeley, 1993
B.A. History, University of California, Riverside 1991
Publications:
"Theodore Roosevelt at the Library of Congress," Theodore Roosevelt Association Journal XLII, no. 4 (Fall 2021): 7-29.
"Charles Wellington Reed: The Civil War Through an Artist's Eyes," Monroe County Civil War Roundtable online presentation, March 9, 2021. Available on Monroe County History Center YouTube channel.
"'Your name will be handed down': Clara Barton at the Library of Congress," National Museum of Civil War Medicine online presentation, September 24, 2020. Available on NMCWM YouTube channel.
"Antonia Ford Willard: Southern Belle, Yankee Wife," in Virginia Women: Their Lives and Times, volume 1, edited by Cynthia A. Kierner and Sandra Gioia Treadway (Athens: University of Georgia Press, 2015), 323-343.
The World War II Memorial: Honoring the Price of Freedom, Donning Company Publishers, 2008. Published in cooperation with the National Park Service
Women of the Civil War. Women Who Dare series. Pomegranate Communications, Inc., in cooperation with the Library of Congress, 2006
"Cheatham, Benjamin Franklin" and "Cox, Lucy Ann White" in Dictionary of Virginia Biography, Volume 3, Caperton-Daniels. Senior editor Sara B. Bearss, Library of Virginia, 2006
Quantico: Semper Progredi, Always Forward, with Bradley E. Gernand, Donning Company Publishers, 2005
"'In the Spirit of Fraternity': The United States Government and the Burial of Confederate Dead in Arlington National Cemetery, 1864-1914," Virginia Magazine of History and Biography, vol. 111, no. 2, 2003
"For Better or Worse: Black Families and 'the State' in Civil War Virginia," in Southern Families at War: Loyalty and Conflict in the Civil War South, edited by Catherine Clinton, Oxford University Press, 2000
"'Her Just Dues': Civil War Pensions of African-American Women in Virginia," in Negotiating the Boundaries of Southern Womanhood: Dealing with the Powers that Be. Southern Women series, Volume 4. Columbia: University of Missouri Press, 2000
"Black Codes," "Casey Hayden," "The Emancipation Proclamation," "National Organization for Women," and "Students for a Democratic Society," in Civil Rights in the United States, edited by Waldo E. Martin and Patricia Sullivan, Macmillan Reference, 2000
"African American Women and the United States Military in Civil War Virginia," in Afro-Virginian History and Culture. Edited by John Saillant. Cross Currents in African American History series, edited by Graham R. Hodges and Margaret Washington, Garland Publishing, 1999
Edna Greene Medford, Ph.D. — President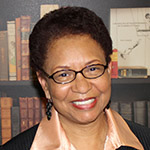 Edna Greene Medford is Professor of History Emerita at Howard University. She specializes in 19th century US history, with an emphasis on slavery, the Civil War and Reconstruction. She is currently assigned to the Office of the Provost and was former Associate Provost for Faculty Affairs.
Education:
University of Maryland, College Park—Ph.D., United States History
University of Illinois, Urbana—M.A., U.S. History
Hampton Institute (now Hampton University)—B.S, Teacher Education
Past Positions:
Interim Dean, College of Arts and Sciences
Chair, Department of History
Graduate Director, Department of History
Undergraduate Director, Department of History
Director, History Component of the African Burial Ground Project (New York)
Lincoln-Related Publications:
Books
Lincoln and Emancipation (2015; paperback 2020)
The Emancipation Proclamation: Three Views (co-authored, 2006)
Articles
"Lincoln's Legacy of Justice and Equality of Opportunity: The Challenge a Century and a Half Later," Journal of the Abraham Lincoln Association, Volume 37, Issue 1, Winter 2016.
"`Some Satisfactory Way': Lincoln and Emancipation in the District of Columbia," Washington History, 21 (Fall 2009).
"Lincoln and the Constitutional Dilemma of Emancipation," Organization of American
Historians Magazine of History (January 2007).
"When Freedom Came: Emancipation and the Question of Timing, Lincoln Lore, Spring 2016.
Book Chapters
"'I Claim Not to Have Controlled Events': Lincoln, Leadership, and the Emancipation Struggle," in Lincoln, the Law, and Presidential Leadership, edited by Charles M. Hubbard. Carbondale, IL: Southern Illinois University Press, 2015).
"Allies or Adversaries: Lincoln, Douglass and Black Suffrage," in Harold Holzer and Sara Gabbard, eds., 1865: America Makes War and Peace in Lincoln's Final Year.
Carbondale, IL: Southern Illinois University Press, 2015.
"Confronting Race in American History," in Michael B. Ballard and Mark R. Cheathem, eds., Of Times and Race. Jackson: University Press of Mississippi, 2013.
"The Day of Jubilee," in Harold Holzer and Sara Gabbard, eds., 1863: Lincoln's Pivotal Year. Carbondale: Southern Illinois University Press, 2013.
"Lincoln and Race in Nineteenth Century Perspective," in Thomas Horrocks, Harold
Holzer, and Frank Williams, The Living Lincoln. Carbondale, IL: Southern Illinois
University Press, 2011.
"Abraham Lincoln and African American Memory," in Lincoln Lessons, edited by Frank Williams and William Pederson. Carbondale: IL: Southern Illinois University Press, 2009.
"Complex and Imperfect," in Abraham Lincoln: Great American Historians on Our Sixteenth President, edited by Brian Lamb and Susan Swain. New York: Public Affairs, 2008.
John M. Barr — Vice President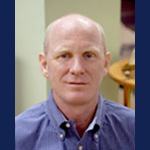 Barr teaches a variety of courses including a "Survey of U.S. History Pre-Columbian to 1877 to "The Emancipators: Charles Darwin, Abraham Lincoln, and the Making of the Modern World."
In 2011, Barr was the recipient of the Hay-Nicolay Dissertation Prize by the Abraham Lincoln Association and the Abraham Lincoln Institute. He was also named Outstanding Graduate Student and was honored with the John King Award from the University of Houston in 2010.
Barr earned a Bachelor of Arts degree in Social Studies Education from the University of Kentucky. He also received a Master of Arts degree in History from the University of Houston-Clear Lake. Barr earned a Ph.D. from the University of Houston. His dissertation examined the various individuals who have dissented from the positive view of Abraham Lincoln that has persisted in American life since the Civil War. It included investigations into how African-American views of Lincoln have changed since 1865 and the role of Lincoln's memory in American conservative and liberal thought.
Barr has delivered various papers on the topic of Lincoln's assassination to the East Texas Historical Association and to the Southwest Social Science Association.
"I think that the study of the past is one of the most important activities in which an individual can be engaged. The study of history gives students access to a range of human experience to which they are unaccustomed and unexposed, and should therefore prompt inquisitiveness into their own world and help them better understand the present."
Clark Evans — Secretary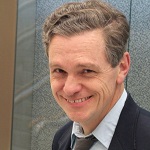 Clark Evans served for 38 years in the Rare Book Reading Room at the Library of Congress, home of the Alfred Whital Stern Collection of Lincolniana.
Publications:
Mr. Evans has authored Lincoln related articles for the Lincoln Herald, the Lincolnian, and the Dime Novel Round-Up.
Public Speaking:
Lincoln Group of the District of Columbia
Lincoln Memorial University
Maryland Historical Society
Popular Culture Association
The Surratt Society
Past and Present Positions:
First President of Abraham Lincoln Institute, 1997-2000
President of the Lincoln Group of the District of Columbia, two terms: 1990-1992
David Kent — Treasurer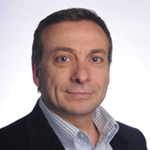 A lifelong independent Lincoln researcher and career scientist, David J. Kent is the President of the Abraham Lincoln Group of Washington D.C. He has written six books, his most recent being Lincoln: The Fire of Genius. He has also served as president four times for several regional scientific organizations.
His website is davidjkent-writer.com
Degrees:
B.S. University of Bridgeport, Marine Biology
M.S. Rutgers University, Environmental Science
Ph.D. ABD George Mason University, Environmental Science and Policy
Publications:
Lincoln: The Fire of Genius: How Abraham Lincoln's Commitment to Science and Technology Helped Modernize America, Lyons Press. 2022
Lincoln: The Man Who Saved America. Fall River Press. 2017
Edison: The Inventor of the Modern World. Fall River Press. 2016
Tesla: The Wizard of Electricity. Fall River Press. 2013
Abraham Lincoln and Nikola Tesla: Connected by Fate. Amazon e-book. 2015
Nikola Tesla: Renewable Energy Ahead of Its Time. Amazon e-book. 2014
Past and Present Positions:
President of Lincoln Group of DC (2021-present)
Vice President of Education and Outreach, Lincoln Group of DC (2014-2016, 2018-2021)
Vice President of Programs, Lincoln Group of DC (2016-2018)
President, CPRC-SETAC (2001-2002, 2013-2014)
President, NCAC-SRA (2002-2003)
President, Biology Society, UB (1979-1980)
Author/Freelance Writer (2013-present)
Senior Scientist, series of Consulting Firms in NJ and Washington DC (1986-2013)
Awards and Recognition:
Outstanding Regional Chapter Member Award, SETAC (2015)
Presidential Citations, SETAC (2016, 2015, 2005)
Distinguished Service Award winner, CPRC (2002)
Executive Director's Citation, SETAC (1996)
Certificate of Recognition, NOAA, NMFS (1985)
Biology Major Award, University of Bridgeport (1980)