Abraham Lincoln Institute, Inc.
EXECUTIVE COMMITTEE
The Abraham Lincoln Institute Executive Committee consists of the primary officers of ALI who generously devote many hours to promoting professional quality, academic level Lincoln scholarship that is freely available to all who are interested. The Executive Committee members also serve on the ALI Board of Directors.
Jonathan W. White, Chairman of the Board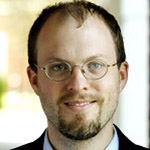 Jonathan W. White is associate professor of American Studies and a senior fellow with the Center for American Studies at Christopher Newport University, in Newport News, Virginia.
Degrees:
B.A., Department of History, The Pennsylvania State University, University Park, 2001
M.A., Department of History, The University of Maryland at College Park, 2003
Ph.D., Department of History, The University of Maryland at College Park, 2008
Books:
College Life during the Civil War: The Letters of Singleton Ashenfelter, Dickinson College Class of 1865, edited with Daniel Glenn, with a Foreword by J. Matthew Gallman (forthcoming with Kent State University Press).
"Our Little Monitor": The Greatest Invention of the Civil War, with Anna Gibson Holloway, 2018
Midnight in America: Darkness, Sleep and Dreams during the Civil War, 2017
Lincoln on Law, Leadership and Life, 2015
Emancipation, the Union Army, and the Reelection of Abraham Lincoln, 2014
* Winner of the Abraham Lincoln Institute 2015 Book Prize
* Finalist for the Gilder Lehrman Lincoln Prize and the Jefferson Davis Prize
Civic Education and the Future of American Citizenship, edited with Elizabeth Kaufer Busch, 2012
Abraham Lincoln and Treason in the Civil War: The Trials of John Merryman, 2011
Guide to Research in Federal Judicial History, 2010
* Winner of the 2012 Thomas Jefferson Book Award, Society for History in the Federal Government.
A Philadelphia Perspective: The Civil War Diary of Sidney George Fisher, 2007
---
Ron Soodalter, President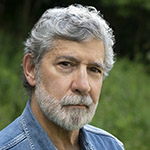 Ron Soodalter is a full-time writer. Ron Soodalter In addition to his two current books, Soodalter is featured in six others, and has had over 300 articles published in such periodicals as the New York Times, Smithsonian, Civil War Times, Military History, New York Archives, and America's Civil War. He is the recipient of the International and Regional Magazine Association's 2010 Gold Award, 2014 Award of Merit, and 2016 Silver Award.
Soodalter has taught in various schools throughout New York State, and in New York City's Riker's Island Prison. He worked as curator of a Colorado history museum, where he served on the Board of Directors of the 10-state Mountain-Plains Museums Conference. Soodalter studied Flamenco guitar with the world renowned Carlos Montoya, and has played professionally all his life. He is a dedicated student of folk music, and has collected traditional ballads in the United States, Ireland, and Scotland. Also an accomplished scrimshaw artist, Soodalter has been featured in a prominent Manhattan art gallery.
Soodalter currently serves on the Advisory Board of the S.S. Columbia Project, and is a member of the Western Writers of America. He has two daughters, Jesse and Melora, and a granddaughter, Nico, and a grandson, Bennett Lincoln, and lives with his wife Jane in Cold Spring, New York.
Degrees:
B.A., American History
M.A., Education
M.A., American Folk Culture
Books:
The Slave Next Door: Human Trafficking and Slavery in America Today, Berkeley Press, January 2009
Co-authored with Kevin Bales, president of Free the Slaves
Hanging Captain Gordon: The Life and Trial of an American Slave Trader, Simon & Schuster, 2006
Michael Burlingame, Vice-President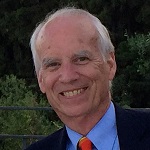 Michael Burlingame is author of the acclaimed, two volume Abraham Lincoln: A Life, as well as a highly esteemed Lincoln scholar.
Degrees:
Phillips Academy, Andover, 1956-60
B.A., Princeton University, 1964
Ph.D., Johns Hopkins University, 1971
Publications:
Books: (Authored)
Abraham Lincoln and the Civil War, Southern Illinois University Press
Abraham Lincoln: A Life, 2 volumes, Johns Hopkins University Press, 2009
Lincoln Prize, Gilder Lehrman Institute of American History and Gettysburg College
* Russell Strange Book Prize for the best book on Illinois history, Illinois State Historical Society
* Co-winner, ALI Book Prize The Inner World of Abraham Lincoln, Urbana: University of Illinois Press, 1994
Books: (Edited)
Abraham Lincoln: The Observations of John G. Nicolay and John Hay, Southern Illinois University Press, 2007
Dispatches from Lincoln's White House: The Anonymous Civil War Journalism of Presidential Secretary William O. Stoddard, by William O. Stoddard, University of Nebraska Press, 2002
"Lincoln's Humor" and Other Essays by Benjamin P. Thomas, University of Illinois Press, 2002
The Real Lincoln: A Portrait by Jesse W. Weik (an expanded edition), University of Nebraska Press, 2002
At Lincoln's Side: John Hay's Civil War Correspondence and Selected Writings, Southern Illinois University Press, 2000
Inside the White House in War Times: Memoirs and Reports of Lincoln's Secretary, by William O. Stoddard, University of Nebraska Press, 2000
With Lincoln in the White House: John G. Nicolay's Letters, Memoranda, and Other Writings, 1860-1865, Southern Illinois University Press, 2000
A Reporter's Lincoln by Walter B. Stevens (an expanded edition), University of Nebraska Press, 1998
Lincoln's Journalist: John Hay's Anonymous Writings for the Press, 1860-1864, Southern Illinois University Press, 1998
Lincoln Observed: Civil War Dispatches of Noah Brooks, Johns Hopkins University Press, 1998
Inside Lincoln's White House, the Complete Civil War Diary of John Hay, Southern Illinois University Press, 1997
An Oral History of Abraham Lincoln: John G. Nicolay's Interviews and Essays, Southern Illinois University Press, 1996
Positions Past and Present:
Chancellor Naomi B. Lynn Distinguished Chair in Lincoln Studies, University of Illinois Springfield, 2009-present
Sadowski Professor of History Emeritus, Connecticut College
Professor, History Department, Connecticut College, 1968-2001
Awards and Recognition:
Honorable Mention for the Lincoln Prize presented by Gettysburg College, 2001
Lincoln Diploma of Honor from Lincoln Memorial University, 1998
Abraham Lincoln Association Prize, 1996
Member of the Executive Committee, Abraham Lincoln Association (Springfield)
Gordon Leidner, Treasurer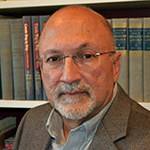 Gordon Leidner is the author and webmaster of Great American History, a Civil War web site popular among students and educators. Gordon Leidner is originally from Greenville, Illinois.
Degrees:
M.G.A., Applied Management, University of Maryland University College
B.S., Aeronautical and Astronautical Engineering, University of Illinois
Books:
Leadership Secrets of Hamilton: 7 Steps to Revolutionary Leadership by Alexander Hamilton and the Founding Fathers, Simple Truths, 2017
Conversations With Lincoln: Little-Known Stories of Those Who Met America's Sixteenth President, Cumberland House, 2016
Lincoln's Gift: How Humor Shaped Lincoln's Life and Legacy, Cumberland House, 2015
Abraham Lincoln: Quotes, Quips, and Speeches, Cumberland House, 2009
A Commitment to Honor: A Unique Portrait of Abraham Lincoln in His Own Words, Rutledge Hill Press
Lincoln on God and Country, White Mane Publishers
Abraham Lincoln: The Complete Book of Facts, Quizzes, and Trivia, White Mane Publishers
* History Book Club selection, May 2001
Articles:
Leidner has written numerous articles on Lincoln, including those discussing modern transformational leadership theory published in the Lincoln Herald and Columbia: A Quarterly Review of the War Between the States.
Public Speaking:
Leidner has lectured on Lincoln at the Smithsonian Institution and Johns Hopkins University.
Positions Past and Present:
Web Site Liaison, Abraham Lincoln Institute
President, Lincoln Group of the District of Columbia, 2002-2004.
Clark Evans, General Secretary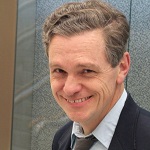 Clark Evans served for 38 years in the Rare Book Reading Room at the Library of Congress, home of the Alfred Whital Stern Collection of Lincolniana.
Publications:
Mr. Evans has authored Lincoln related articles for the Lincoln Herald, the Lincolnian, and the Dime Novel Round-Up.
Public Speaking:
Lincoln Group of the District of Columbia
Lincoln Memorial University
Maryland Historical Society
Popular Culture Association
The Surratt Society
Past and Present Positions:
First President of Abraham Lincoln Institute, 1997-2000
President of the Lincoln Group of the District of Columbia, two terms: 1990-1992